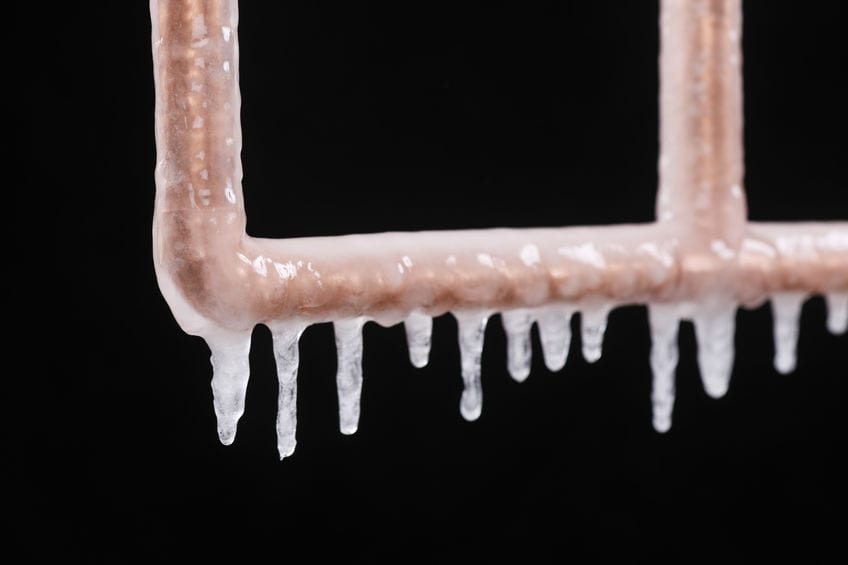 Some plumbing problems are more likely to occur in the winter than at other times of year.
This has to do with a number of factors, like cold weather, having extra people in your home over the holidays, and more.
If you experience any of these issues, our team from KT Plumbing is happy to help.
Call us today and an expert plumber in Greer, SC will be there soon to help take care of any plumbing issues you're experiencing!
Sump Pump Failing
Your sump pump in Greer, SC may face a lot of extra work when winter storms come through. It may also freeze if outside temperatures get too cold. Either way, it can cause problems. If you notice that your pump isn't turning on when you think it should, call us and we'll come troubleshoot the problem right away.
Drain Clogs
Large holiday meals and guests staying in your home can all add up to a drain clog in Greer, SC. Do your best to educate your guests as to what your drains can and cannot take. Bag up food waste and put it in the trash can, run hot water anytime you use the garbage disposal, and run ice through the disposal to keep it clean.
Frozen Pipes
When temps get low, pipes both inside and outside of your house can freeze. This can cause major issues when it comes to using your water, and it can also cause burst pipes and flooding. Insulate pipes that are likely to freeze and leave your cabinet doors open when it's likely to get below 58 degrees in your home.
Water Heater Stops Heating
Extra guests mean more strain on your water heater in Greer, SC. Insulate it to help it keep your water as warm as possible. You may also want to insulate the pipes around it or invest in water heater maintenance to make sure it's in good shape before people come stay with you.
Outdoor Drain Fail
Outdoor drains can freeze up or get clogged with debris after a winter storm. Do your best to clear ice and anything else away from your drain covers. You may also need to invest in metal drain covers because they do better in cold weather than plastic ones do.
Call Your Greer, SC Plumbers Today!
If you experience these or any other plumbing problems, call our team from KT Plumbing today! We offer a full range of plumbing services in Greer, SC and the surrounding area, so we'll be able to get to you fast and get your plumbing back to normal soon!
Learn More About Greer Plumbing Maintenance
Check out more of our blog posts below for some helpful info, expert tips & more!