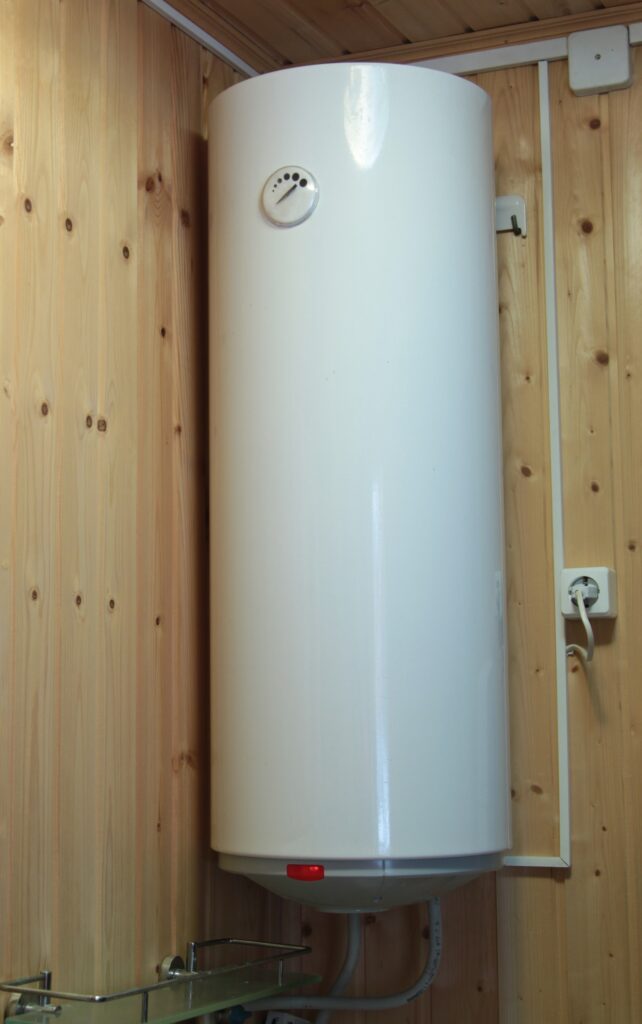 If you're searching for the new water heater that will work best in your home, call us at KT Plumbing right away. We can ask you a few questions and assess your home, then let you know what your best options are. After you choose your new water heater in Greer, SC, we'll install it for you, too.
If you're considering a tankless water heater in Greer for the first time, here's what you need to know. Once you weigh the pros and cons, you'll be able to make a decision that will work well for you and your family.
If you're still unsure which type of water heater is right for your home, if you have any questions, or are ready to get a new water heater installed, reach out to an experienced Greer, SC plumber at KT Plumbing today!
The Pros and Cons of Regular Water Heaters
PRO: Less Expensive
Regular water heaters, or conventional water heaters, are the large cylindrical heaters that fill with water, then keep it warm until you need it. Some people prefer them because they are cheaper to buy and most homes are set up to work with them. They are often cheaper to repair if they break down, too.
CON: Shorter Lifespan
However, you may have to replace a conventional water heater more often than you would need to replace a tankless one. Because they hold water all the time, they tend to rust inside and then require replacement.
CON: Run Out of Hot Water More Quickly
Conventional water heaters also only hold a fixed amount of water and it takes time to fill them and heat new water. If you use a lot of hot water, you may find that you run out regularly if you rely on a regular water heater.
The Pros and Cons of Tankless Water Heaters
PRO: Take Up Less Space
Tankless water heaters will heat water as you need it. Since they don't have to store water, they are usually smaller than the conventional version. However, unless your home has relied on these before, it's not likely to be set up for one. The setup process can be involved and expensive, depending on the details of your home's plumbing.
CON: More Expensive (Purchase)
Tankless water heaters are more expensive to purchase and install.
PRO: Last Longer & Cost Less to Run
Although the initial investment is more expensive than a conventional water heater, tankless water heaters last longer and usually cost less to run. These costs usually even out over time, and the tankless version may even be less expensive overall.
CON: May Need More than One
Tankless water heaters produce hot water as you need it, but they can only produce so much at once. If you have a large home or a lot of people living there, you may need more than one to meet your hot water needs.
Get Water Heater Help Today!
No matter which new water heater you choose, we'll get it installed for you fast. Call us at KT Plumbing today to get your hot water working again soon!