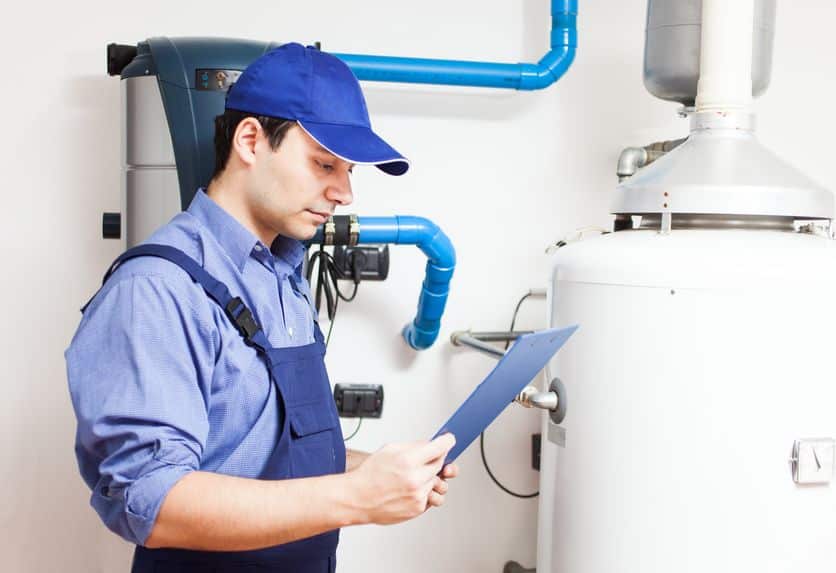 We speak with many homeowners who are unsure about how long their water heater in Greer, SC should last. Most people want to be responsible and replace the heater when it dies, but they don't know when that will be.
To learn more about how long a water heater should last and how to know if it's time to replace yours, keep reading, or simply reach out to our Greer water heater installation experts!
Stop wondering who to call for water heater repair and contact our expert Greer plumbers at KT Plumbing whenever you have hot water problems. We'll get to you fast and everything fixed ASAP so you can use your hot water normally again soon!
Average Water Heater Lifespan
While different brands have various lifespans, water heaters typically last between 6 and 13 years, with 10 years being the most common.
The actual lifespan of your water heater is determined by the quality of water flowing through it, how frequently you perform water heater maintenance, and whether you call for water heater repair as soon as you need it. If you're not sure how old your water heater is or what condition it's in, our specialists can inspect it and tell you.
How Do I Know if I Need a Water Heater Replacement?
If your water heater is broken, the first thing to do is to call for a water heater repair in Greer. If you need a water heater replacement instead, our team will let you know. You can also look for the following signs:
Your hot water is a strange color. If it looks like it is tinted yellow, orange, or even red, there's a good chance your water heater has rust inside of it that is getting into your water supply. The best way to usually deal with this is to get a new water heater.
Your water heater makes popping or gurgling sounds. This often indicates that sediment has accumulated inside the heater and is obstructing the flow of water through or out of the appliance. Sediment is hard to remove when it gets this bad and you may need to replace the entire heater.
Water is pooling around the bottom of the heater. Call us right away because a water heater leak can cause catastrophic damage!
Greer Water Heater Installation Pros
We are water heater installation experts at KT Plumbing, and we'd love to help you find the perfect replacement heater for your home. Contact us today and we'll match you with a water heater that will work well for your home for many years. We'll make sure it comes from a reputable manufacturer before installing and will test it for you. Book your appointment today and you'll have a new water heater soon!